Crown Lands (the department) has taken over the care, control and management of the Empire Bay Marina following the cancellation of a private operator's licence due to significant and ongoing breaches.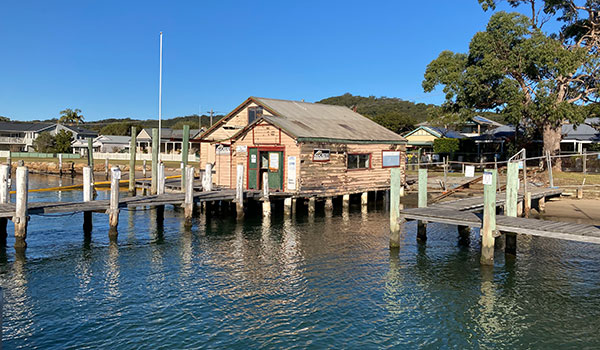 Crown Lands has undertaken an assessment of the building and jetties which identified a range of significant defects and found that the marina structures are unsafe. For more information, please download the building condition report.
For safety, the former marina has been fenced off, with public access restricted.
Crown Lands has also completed a Detailed Site Investigation (DSI) which has found higher than acceptable levels of contamination at the former marina, from sources likely including fuel, oil, lead based paint, asbestos and antifouling chemicals.
For more information, please download the full DSI:
The DSI recommends that the department undertake further testing and analysis of soil and sediment to ascertain the extent of contamination, impacts on the environment, and to guide remediation requirements. The department will undertake the additional site assessments shortly.
A future decision on the marina site will need to consider the significance of contamination, remediation requirements, building and environmental safety, and other factors like access, parking, planning and heritage requirements.