Background
The Burwood Colliery Dam was constructed in the late 1800s in Whitebridge, Lake Macquarie. It is just west of the Fernleigh walking and cycling track, near Whitebridge High School.
Burwood Colliery Dam no longer operates as a water supply dam. As a result, Crown Lands will investigate the removal of the dam and rehabilitation of the land to a near natural state.
The dam currently acts as part of the local stormwater system, reducing the concentration and speed of stormwater flows. This means sediment in the stormwater is deposited into the dam.
It is likely the dam will eventually silt up and become swampy land, like an artificial seasonal wetland.
Major and costly repairs would be required to extend the life of dam structures, including the wall and spillway.
Ongoing maintenance and monitoring would also be required to avoid dam failure which, if occurred, could result in environmental damage.
As the spillway is currently unguarded and can be accessed by the public, Crown Lands will install safety barriers on either side in the short term (mid-to-late 2022) to improve public safety.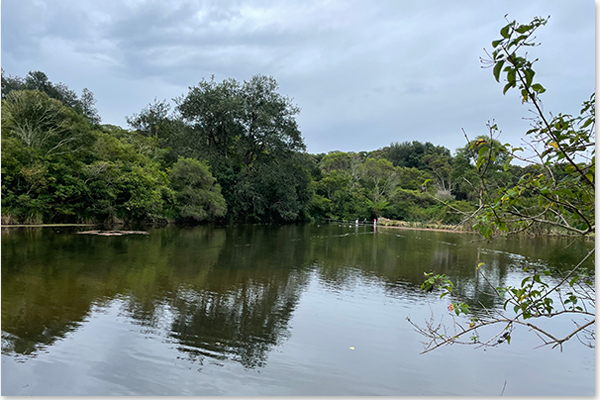 Community consultation
We are undertaking community consultation to identify sentiments towards the dam removal, opportunities for the future site and to seek ideas to mitigate any negative impacts.
Feedback will also cover the amenity the dam provides and to understand its use as a short-cut route to Whitebridge High School.
Crown Lands have appointed local consultants GHD to support with community and stakeholder engagement.
We are committed to genuine consultation with the local community, the local council and other stakeholders.
We encourage the community to make enquiries or share feedback.
The community engagement team can be contacted in the following ways:
Community information sessions
Two community drop-in sessions were held at Whitebridge High School on 16 August 2022.
The information sessions were a positive opportunity to engage with the community to get their feedback on the dam and the future of the site.
We thank all for contributing.
A consultation outcomes report will be developed and shared in the coming weeks.