The Greater Sydney Crown Land Open Space Activation Program is designed to help provide more quality green public space on Crown land across Greater Sydney.
The objectives of the program are to:
Increase the amount of Crown land used for green and recreational purposes
Encourage greater integration of green and grey infrastructure
Enhance community use and experience of Crown land
Stimulate economic growth and community cohesion in local communities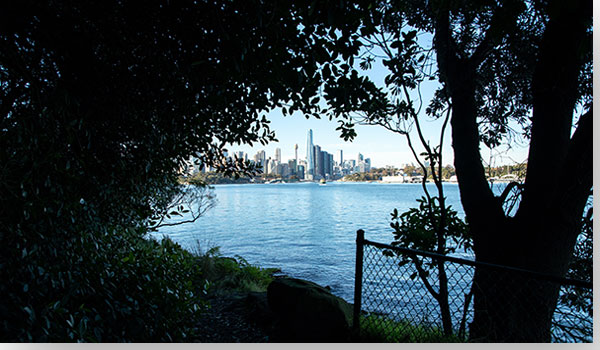 Round 2 opened on 20 December 2021, with select local councils and Local Aboriginal Land Councils invited to apply. Applications for funding closed at 5.00pm Friday, 18 February 2022.
This latest round follows the allocation in 2021 of more than $2.64 million for 4 pilot projects, including:
$1.5 million for City of Canada Bay to enhance Howley Park reserve at Five Dock Point for public recreation, swimming and kayaking.
$600,000 for City of Parramatta to light a shared pathway between Bankwest Stadium and Parramatta CBD to promote its safe night time use.
$400,000 to Northern Beaches Council to improve a reserve at Cromer, with walking trails, signage, viewing and seating areas and bush regeneration.
$142,000 for Lane Cove Council to rejuvenate a waterfront reserve at Greenwich with an upgraded walking trail and sandstone steps to improve access to the foreshore.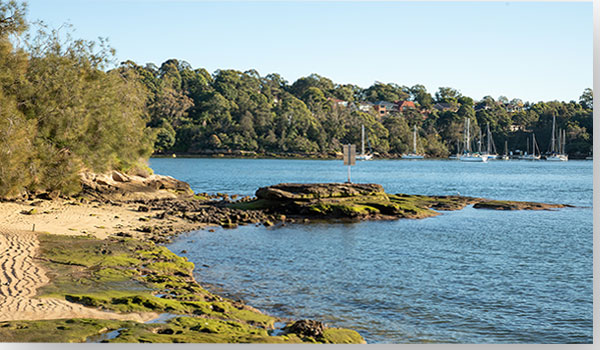 Manns Point Lookout, Lane Cove
$142,000 was allocated to rejuvenate a waterfront reserve in Greenwich with an upgraded walking trail and sandstone steps to that improves foreshore access.
Works completed include installing new steps and handrails and engaging bush regeneration contractors. Community consultation is planned to help finalise the open space works.
Over half of the Manns Point project's cost will be covered by the program, with Lane Cove Council contributing the remaining $115,500.
The project will open Manns Point to more recreational opportunities, enabling locals to enjoy a picnic in the natural setting, walk from the lookout to the lower foreshore, and enjoy the river views.
By improving Crown land, the public can take advantage of open spaces that support healthier and happier communities. These investments will also support job creation and provide recreation facilities that can be enjoyed for generations.
View the department's Waterfront lookout upgraded for public use media release to learn more.
Enhancing Howley Park East, Five Dock Point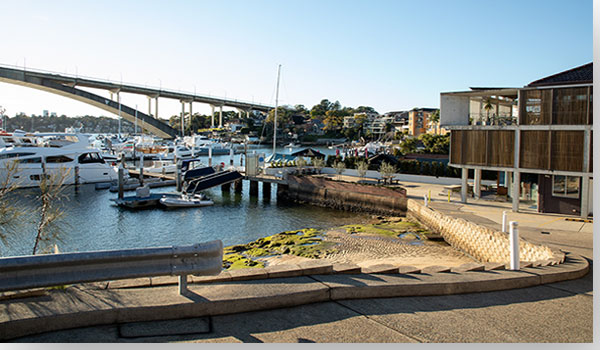 $1.5 million was provided to upgrade a park on the eastern side of Five Dock Point, with a new lookout area and improved access to the beach for swimmers and kayakers.
The project is being delivered in partnership with the City of Canada Bay. It will transform the eastern side of Howley Park Reserve with a lookout area, bench seats facing east over the water, a sloping lawn terrace, a walkway to the foreshore and lighting so that it can be enjoyed by the entire community.
It will also improve Howley Park's views over the Parramatta River.
Other improvements include:
Bush regeneration and landscaping to provide quality open space for both passive and active recreation, including swimming, kayaking and canoeing; and
A new pedestrian and disability access ramp so everyone all access the reserve and beach.
Community consultation is scheduled to start early in 2022, with the improvements completed by late 2022.
To learn more, view the department's Howley Park project to enhance Five Dock Point media release.
Old King's Foreshore Lighting Project, Parramatta
$600,000 was provided to the City of Parramatta to install permanent pedestrian lighting along the shared path between Marsden and O'Connell Streets. The new light poles will provide consistent, high-quality lighting of the foreshore path and a connecting link to O'Connell Street. The lighting is suitable for urban parklands and shared use by pedestrians and bike riders.
The project has been approved, and work will begin in mid-January 2022, with expected completion by early March 2022.
View the department's Lights on for Parramatta foreshore pathway media release to learn more.
Maybrook Avenue Bushland Reserve, Cromer
$400,000 was allocated to Northern Beaches Council to improve Maybrook Avenue Bushland Reserve at Cromer, with walking trails, signage, viewing and seating areas and bush regeneration.
Landscape design and master planning work has begun in preparation for the public consultation phase.