Community connections
The diversity and extent of the Crown estate mean it will continue to play a role in bringing communities together.
The estate already benefits from contributions by many different stakeholders, including local government, community and not-for-profit organisations, and individual volunteers. Determining public value locally and the ongoing delivery of local community benefit are a key focus in implementing Crown land 2031. Strong community connections will remain essential.
Outcomes
Crown land manager network grows in size and capability
Crown land assets are accessed, activated and sustained
New opportunities for community hubs are identified and enhanced
Achieving outcomes: Norah Head Lighthouse, NSW Central Coast
The Norah Head Lighthouse is a non-profit organisation comprising community representatives appointed to manage the reserve and its associated activities including maintenance, marketing and operations. The reserve is supported by over 50 passionate volunteers, who conduct tours of the lighthouse, the site and its historic buildings and maintain the surrounding bushland through bush care and coast care groups.
Two reserve managers live on site and manage the accommodation and bookings. The heritage Lighthouse Keeper's Cottage and Assistant Lighthouse Keeper's Cottage are let for accommodation and the venue is available for hire for functions including weddings and receptions.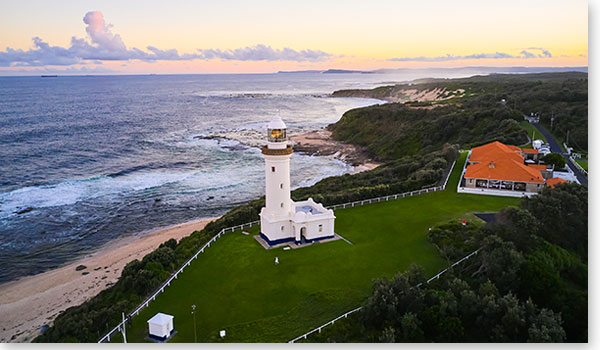 Economic progress
Crown land can be used in many different ways to facilitate investment and economic growth. Crown land 2031 establishes a strategic framework to encourage investment, facilitate innovative uses and rethink the way Crown land contributes to the economy.
Outcomes
Increase in community benefit from investment on Crown land
Regional tourism diversifies through activation of Crown land
Innovative industries prosper in the regions
Achieving outcomes: RSPCA facility in Yagoona
The NSW RSPCA operates a facility at Yagoona in Sydney's south west. We have extended the term of the RSPCA's lease to 50 years, to provide certainty of tenure and allow for an $18 million redevelopment including a new veterinary hospital, upgraded administrative and stores buildings, and new legacy dog kennels.
The lease extension will save the RSPCA in excess of $7.4 million, compared to what they would pay on a commercial site. The money saved can be redirected towards animal welfare and expanding the services the RSPCA offer, including educating the community about animal welfare and the services the RSPCA provide.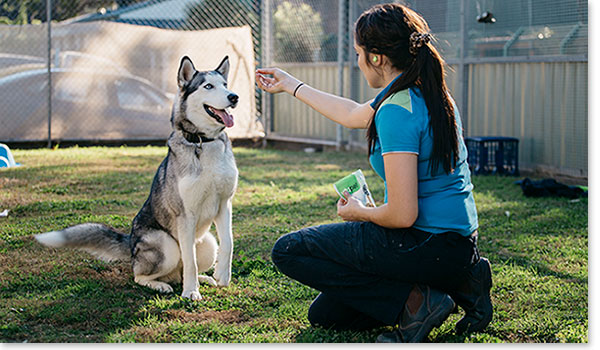 Aboriginal land rights and native title
Aboriginal land rights and native title interests are key to reconciliation and achieving economic, social, cultural and environmental outcomes in NSW.
Crown land 2031 provides a commitment to uphold and progress land rights and native title interests in NSW. In addition to supporting these existing processes, Crown Lands will work with Aboriginal landowners and native title holders in the co-design and adoption of co-management strategies to unlock multiple benefits from land.
Outcomes
Land returned to Aboriginal communities
Multiple co-management initiatives are established
Measurable contribution to national 'Closing the Gap' targets
Protect cultural heritage
Crown land encompasses important cultural heritage including Aboriginal heritage assets, both built and natural. As part of a whole-of-government approach, Crown land has an ongoing role in the protection of cultural heritage and Aboriginal heritage in NSW.
Outcomes
Cultural heritage sites on Crown land are identified and protected
Aboriginal sites on Crown land are identified and protected in partnership with local communities
Aboriginal people lead the management of Aboriginal culture and heritage on Crown land
Achieving outcomes: Hyde Park, Sydney CBD
Many Crown land reserves have a rich and complex history, where the use of a reserve has evolved over time to meet the needs of the community. An   example of this is Hyde Park, which is now a popular retreat for workers and visitors to the Sydney CBD. At the beginning of the colony the land was used for collecting firewood and grazing animals. Its first recreational use was a racecourse and in the 1820s it was used as a cricket pitch. Later the park became a venue for Sunday oratories on political and civic topics and for election meetings.
In 2015 the Yininmadyemi: Thoust Didst Let Fall monument was completed. The work acknowledges that even before Aboriginal and Torres Strait Islander peoples were counted in the census and recognized   as citizens, they were risking their lives to defend Australia. The site for the monument, at Hyde Park South, was chosen as it was once a ritual contest ground, a crossroads for traditional walking trails, and an important site for ceremony, gathering and camping.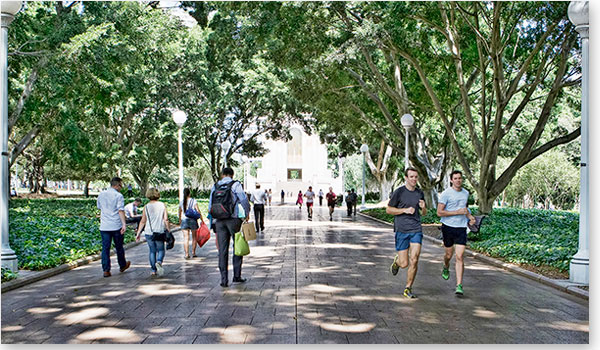 Environmental assets
Crown land 2031 will prioritise the identification, protection and expansion of environmental assets on Crown land, expand green and open space and promote activities that build climate resilience.
Outcomes
Green spaces in urban areas are increased
Environmental values on Crown land are identified, enhanced and protected
Crown land contributes to climate resilience
Achieving outcomes: Nail Can Hill Reserve, Albury-Wodonga
Nail Can Hill is home to threatened flora and fauna species, including the endangered Crimson Spider Orchid. Many groups access the reserve and its fire trails for a wide range of recreational activities and essential emergency access.
Crown Lands is implementing holistic environmental management to support conservation of biodiversity and other values of this unique reserve. Bush fire mitigation works focus on cool mosaic burns. Discussion following a fire allows community stakeholders to consider pathways for future environmental and cultural burns and to achieve successful environmental outcomes.
Future management of the reserve, including the application of fire will continue with input from all key stakeholders, including elders from the local Aboriginal community, Rural Fire Service staff and volunteers, Council, Local Land Services and National Parks and Wildlife Service.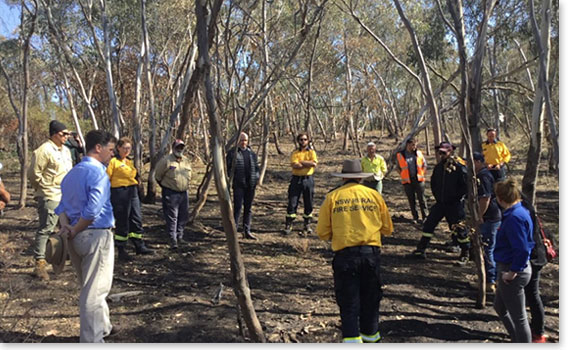 Tracking our progress
Actions and pilots in the First Action Plan will lay the foundations for delivering Crown land 2031 priorities. There are 5 focus areas and 6 pilot programs as part of the plan.