To deliver the vision and outcomes in Crown land 2031, the department will implement 3 successive action plans. This staged approach will allow the department to respond to new opportunities and changing community expectations.
The first action plan lays foundations to reform how we manage and use Crown land to make it more accessible and empower communities, Aboriginal people and businesses. It is structured around 5 focus areas and includes pilot programs, to test and try new ways of working.
 
To read the first action plan in full, download the full Crown land 2031 – First Action Plan (PDF 2.2MB).
First Action Plan - Focus areas
The first action plan is structured around 5 focus areas. Actions under each of these focus areas will ensure that by 2031, the department is positioned to deliver on each of the Crown land 2031 priorities.
Focus area 1 - Public value framework
We want to provide an objective public value framework to guide decision-making about the use of Crown land and assets.
Actions
1.1
Build and test a public value framework that will define, measure and report on the values generated by the Crown estate.
1.2
Develop a set of measures for reporting on the public value generated by the Crown estate.
1.3
Embed public value tools and instruments to support decision-making in the access and use of the Crown estate.
Caravan parks – how a public value framework could work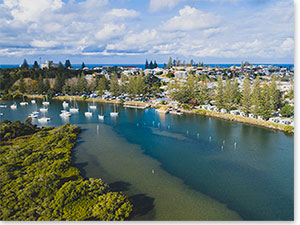 Caravan parks are an important contributor to the NSW visitor economy. There are more than 220 tourist caravan parks operating on Crown land. Caravan parks provide accommodation, jobs and opportunities, tourism and visitor experiences and supporting infrastructure for community events in regional areas. They also support the resilience of the NSW community by providing refuge during emergencies. A public value framework will capture these benefits and help guide decisions about the future location of, and investment in, these parks.
Focus area 2 - Aboriginal land rights, land ownership and native title
We want to make it easier for Aboriginal people to own, manage, access and work on Crown land.
Actions
2.1
Work with Aboriginal people to create opportunities to own, manage and access Crown land and be a preferred supplier of products and services.
2.2
Establish policies and practices that recognise Aboriginal cultural heritage on Crown land and support Aboriginal people's connection to Country. This action will support all Aboriginal people's participation in the management of Crown land.
2.3

Deliver resources and training to build capability in Crown land managers and users about Aboriginal rights and cultural connections to Crown land.
Appointment of Aboriginal Land Council to manage Fingal Head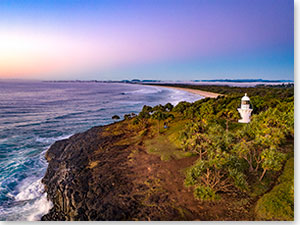 A new Crown land reserve is being created at Fingal Head dedicated to 'preservation of Aboriginal cultural heritage'. Tweed Byron Local Aboriginal Land Council has been appointed to manage this culturally significant land. This appointment and creation of the new 2.3-hectare reserve recognises the Aboriginal community's longstanding connection to this land.
Focus area 3 - Data and information availability
We want to make it easier for the public to access our data.
Actions
3.1
Identify system and data improvements to enhance customer experience and improve decision-making. Improvements will provide a more reliable, secure system, adaptable for future needs.
3.2
Improve integration with other systems by combining spatial (mapping) and other land management data relating to Aboriginal interests, tenures and reserves in the one system.
3.3
Make more departmental data and spatial information accessible to customers, government agencies, industry and the public. Publicly available maps will promote better access and use of the Crown estate.
CrownTracker system – enhancing information access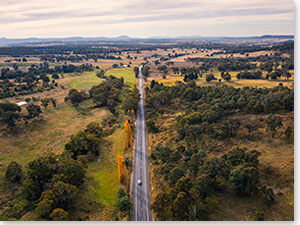 The department is building CrownTracker, a new web-based, integrated land administration system to provide a single source of information storage. In 2020, the system enabled the release of a new web portal for non-council Crown land managers. Managers can transact with the department and capture and share consistent information about the land they manage. This improved data sharing has allowed the department to publish a new online Crown reserves directory for the public to promote community use and enjoyment of Crown land.
Focus area 4 - Asset management and land allocation reform
We want to modernise asset management and land allocation, including leasing, licensing and other forms of tenure.
Actions
4.1
Design and begin delivery of a prioritised asset management framework. Key to this will be developing a risk-based approach to building a comprehensive asset register. This will start with an audit to establish what natural, cultural and built assets are in the Crown estate, and their risks and opportunities.
4.2
Develop strategies for investment in Crown land, support appropriate economic development and respond to current challenges such as housing shortages and climate change.
4.3
Develop a climate change adaptation plan to protect environmentally sensitive land and assets, and manage risk and resource allocation.
4.4

Design and deliver training, tools and assistance for Crown land managers to better manage assets for public benefit.
Upgrading showgrounds – benefits flow from asset renewal and upgrades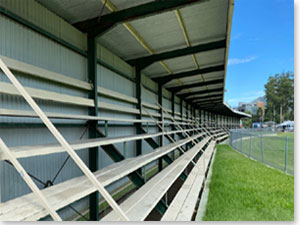 During 2019–20, the department put a showgrounds safety program into action to deliver critical upgrades across regional Crown land showgrounds. $9.2 million was allocated towards urgent safety repairs at 59 sites. The NSW Government then injected a further $72.5 million as part of its COVID Stimulus funding package that has supported an additional 892 showground improvement projects at 189 showgrounds across the state. These safety upgrades support regional communities that rely on showgrounds for so many activities and as a place of refuge in times of crisis.
Focus area 5 - Customer experience
We want to make it easier to do business with Crown Lands through more modern, efficient systems.
Actions
5.1
Develop and apply a strategy to optimise customer service through more modern, efficient systems that allow for self-service and easy information access.
5.2
Review and reform customer transactions by exploring ways to streamline processes and digital capability, giving customers a range of self-service options. The department will investigate transitioning some activities to a dedicated customer service entity such as Service NSW and Revenue NSW.
5.3
Give customers clearer guidance by developing and aligning policies and procedures with Crown land 2031 priorities.
5.4
Contribute to regional tourism by promoting greater diversity of use and access through strategic initiatives, partnerships and networks.
First Action Plan - Piloting change
Crown land 2031 includes a commitment to develop pilot programs to trial and assess the merit of new ideas, approaches and ways of working before applying them. The pilot projects for the first action plan include:
Housing partnerships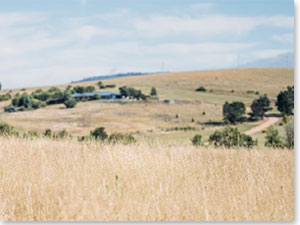 Crown Lands has entered a historic agreement with the NSW Land and Housing Corporation to explore how Crown land can be used to provide much-needed housing through partnerships with Aboriginal people, other areas of government and local communities.
The first project to come from this shared commitment is underway in the regional town of Cooma. By working in collaboration, Crown Lands, NSW Aboriginal Land Council, Merrimans Local Aboriginal Land Council and the NSW Land and Housing Corporation will enable as many as 200 homes to be built on what is currently Crown land in Cooma.
Activate spatial tool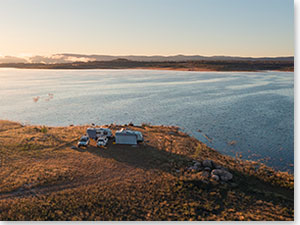 This pilot will test making NSW Crown land data publicly available so communities and stakeholders can do their own research about Crown land more easily. This includes finding out about the purposes for which the land is reserved, and what tenures are in place.
Providing this information on Crown land will transform the way communities and stakeholders interact with the Crown estate. It will provide greater transparency and help communities and stakeholders identify and make decisions on possible opportunities and uses of Crown land.
Commercial marinas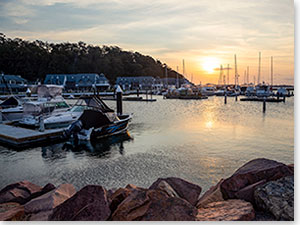 Leasing arrangements deliver a wide range of commercial, social and community benefits to the people of NSW by facilitating business operations, community activity, and not-for-profit use of Crown land and assets.
Contemporary lease terms will be negotiated with commercial marina operators who use and occupy Crown land to provide secure tenure, investor confidence and a commercial return to the State of NSW.
This pilot, focusing on commercial marinas, will be the first in a series to test commercial arrangements within high-value sectors. This staged approach will help us carry out effective commercial reforms across the diversity of the Crown estate.
Solutions brokerage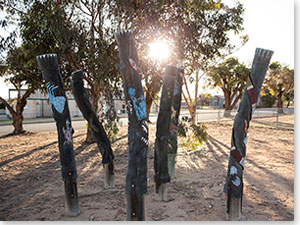 The department will increase the use of Aboriginal Land Agreements and Indigenous Land Use Agreements to open up new opportunities through the resolution of Aboriginal land rights and recognition of native title interests on Crown land.
The department will enter into a strategic program partnership with NSW Aboriginal Land Council (NSWALC) and codify our approach to working together to accomplish practical, on-the-ground outcomes in ways that are inclusive and flexible. This work will be guided by Aboriginal stakeholder priorities.
The department may also bring multiple parties together as required to broker more projects and find site-specific solutions.
Aboriginal tourism experiences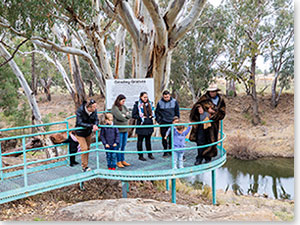 Showcasing vibrant contemporary culture is a feature of the NSW Visitor Economy Strategy 2030 and the Crown estate is well placed to support this aspiration and unlock economic opportunities for Aboriginal people.
In partnership with Aboriginal people, pilot locations will be identified on Crown land to:
engage with local Aboriginal communities to understand their priorities for the protection and sharing of Aboriginal culture on Crown land
partner with tourism operators and local Aboriginal communities to foster and develop authentic, accessible, high-quality and compelling Aboriginal cultural visitor experiences
work with Crown land managers to facilitate these new partnerships.
Open space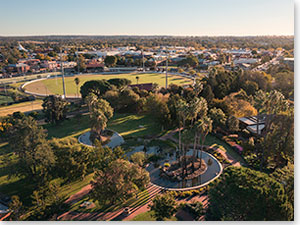 From parks to open spaces and bushland, Crown land can support quality of life for residents, attract visitors and provide habitats for local wildlife.
The department will explore the use of spatial analysis tools to identify and prioritise land across the Crown estate for open space enhancement. Identifying our natural open space assets will mean the department can target investment, in partnership with Crown land managers, to enhance and maintain green and open space networks for current and future generations.
---