Western Division
The Western Division of NSW covers more than 32 million hectares, almost half the state. The eastern boundary of the division runs from Mungindi on the Queensland border to the Murray River near Balranald. Most of this area is Crown land, which is primarily used for grazing or agriculture; however, there are also leases held for residential use or business.
Working closely with the community and local government, the department administers leases in this division, carries out sustainable land management activities and programs, and maximises opportunities for land diversification and regional development.
Western Lands Advisory Committee
A representative stakeholder group helps the department engage with its main Western Division stakeholders on a range of Crown land initiatives.
Formerly known as the Western Lands Advisory Council, the Western Lands Advisory Committee was formed when the Crown Land Management Act 2016 (the CLM Act) began on 1 July 2018.
The newly formed committee will continue the important role of the Western Lands Advisory Council. The advisory council members have become part of the Western Lands Advisory Committee, for the duration of their current terms.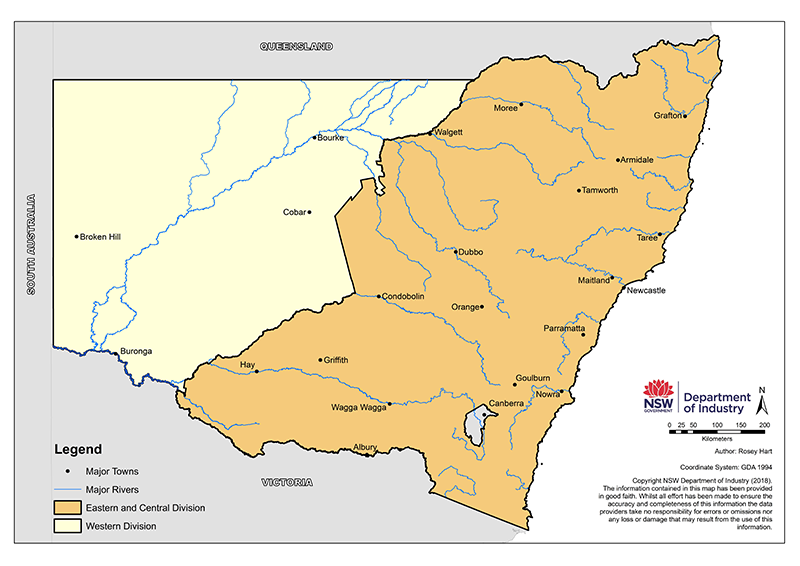 Border Fence Maintenance Board
The Border Fence Maintenance Board maintains the 600-kilometre dog-proof fence along parts of the Queensland and South Australian borders.
Border Fence Maintenance Board rates are payable on all properties in the Western Division that comprise more than 1,000 hectares, including freehold and leasehold lands.
The department collects rates and provides debt management on behalf of the board.
Western lands leases
Nearly all the land in the Western Division is held under Western lands leases, which are used for grazing, agriculture, homes and businesses.
The CLM Act allows eligible Western lands leases to be purchased, which will convert the title to freehold.
You can find out more about Western lands leases and criteria for purchasing your lease.