The NSW Government (the Department of Planning and Environment – Crown Lands and Transport for NSW) and Cootamundra Gundagai Regional Council are working with the Gundagai community to acknowledge the historical significance of the former Prince Alfred Bridge (timber road viaduct).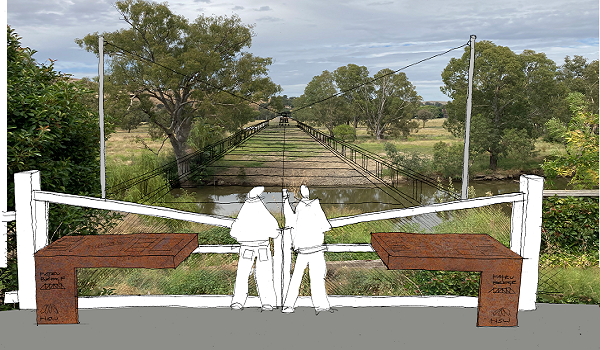 Gundagai historic bridge project background
Built in 1896, the Prince Alfred Bridge (timber road viaduct) in Gundagai NSW, had not operated or been required for transport since 1984 - it was the first major bridge crossing over the Murrumbidgee River.
Having deteriorated extensively and in very poor condition, it was identified as a risk to public safety and property, and risk of structural collapse during a flood event. The southern end of the bridge remains in service today (and will not be removed), while about 711 metres of approach that spans to the north have now been removed.
The NSW Government dismantled the timber road viaduct in November 2021. Considerations that led to this decision include public safety risk, cost of repair and maintenance, environmental cost of replacing the timbers and risk of flood.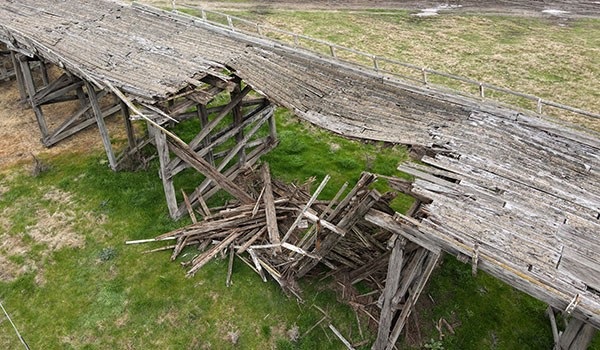 As part of the bridge's removal, the NSW Government produced a Review of Environmental Factors (REF), to ensure the natural environmental attributes, including local waterways and animal populations, were not adversely impacted.
More than 460 cubic metres of timber and trestles have been salvaged during the removal of the Prince Alfred Bridge. Additionally, one whole timber trestle and 12 half trestles have been salvaged for use in any future memorial options.
A further 8 timber trestles will remain in the ground, which have been cut to 1.5metres, located south of O.I. Bell Drive and north of O.I. Bell Drive, to commemorate the former position of the bridge.
To find out more about the Gundagai Historic Bridge project, read the FAQs.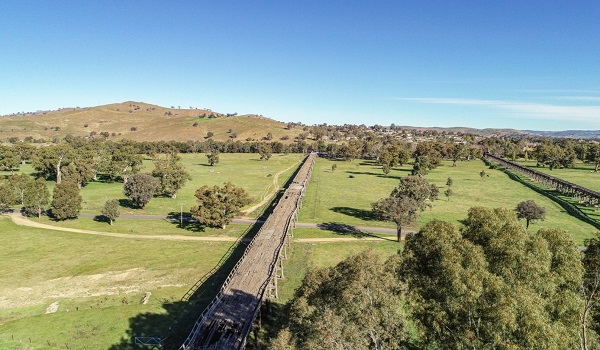 Community consultation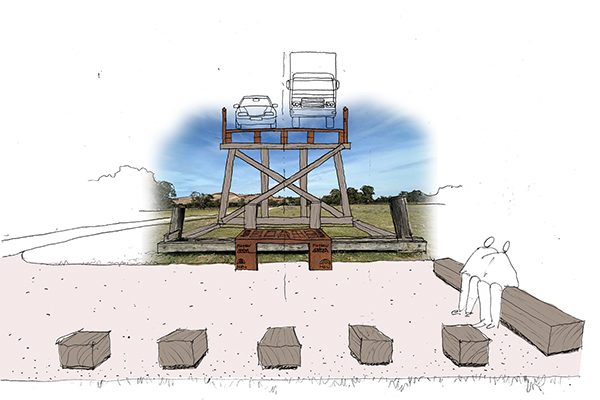 Consultation and community feedback have been an important part of how the now dismantled bridge is memorialised and celebrated, now and for future generations.
During September and October 2021, a survey seeking input from the public attracted a total of 139 submissions. Representatives from Crown Land, Transport for NSW, Cootamundra-Gundagai Regional Council, Gundagai Bridges Heritage Inc, National Trust, Engineers Australia, Regional NSW, and Heritage NSW (Department of Premier and Cabinet) were also consulted as part of a stakeholder working group.
From this feedback, we engaged consultant heritage architects Conrad Gargett to deliver design options that reflected and paid tribute to the history of the bridge.
Concepts included 2 proposed attractions to engage locals and visitors at the northern abutment end of the former road bridge (Location A) and on the flood plain at O.I.Bell Drive (Location B). Location A is the elevated location off Prince Alfred Drive (location 16 on the current Gundagai Heritage Walk).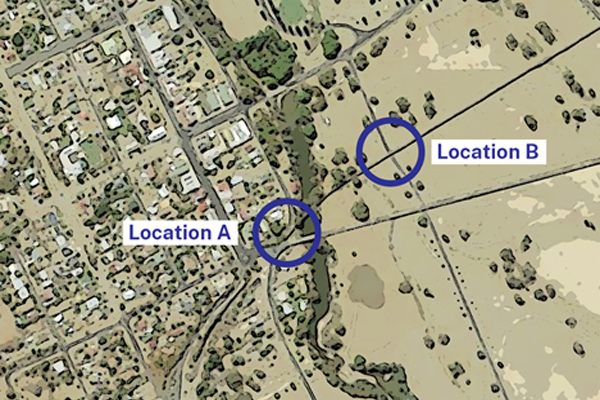 During May 2022, we consulted with approximately 300 people including community members, tourists, Aboriginal Elders and Cootamundra Gundagai Regional council and councillors.
We conducted an online survey which resulted in the top 3 considered 'very important' aspects in the design concepts being identified as:
Location A:
Interpretive information panels (text and photos)
An elevated viewing location with views across the floodplain
Using recycled bridge timbers to create seating and bollards
Location B:
Using recycled bridge timbers to create seating and bollards
Reinstatement of the former bridge trestle #27 (to its original location)
A viewing location on the floodplain
Interpretative information panels (text and photos)
Overall, the PATRV (Prince Alfred Timber Road Viaduct) project highlights the strong heritage identity of Gundagai. The feedback received reflects positive support for the initial stages with many responding well to the design proposals. Funding of this and subsequent initiatives is strongly supported by the Cootamundra Gundagai Regional Council and the Gundagai community.
---
Contact us
For further information on this project, please contact:
Email:  wagga.crownlands@crownland.nsw.gov.au
Mail: DPIE Crown Lands, PO Box 2185, Dangar NSW 2309
Phone: 1300 886 235
---