Upgrade for marine rescue base access road
The NSW Government will invest more than $636,000 to upgrade the access road to the Marine Rescue Lake Macquarie base at Swansea Heads.
Crown Lands will fund the sealing of the 750-metre road to ensure it provides safe and reliable access for marine rescue volunteers and the community.
Parliamentary Secretary for the Hunter Taylor Martin said the road investment follows the official opening of the new $1.8 million Marine Rescue Search and Rescue Coordination Centre at Swansea Heads in 2020 which was funded by the NSW Government.
"The Marine Rescue base at Swansea Heads is the busiest in the Hunter and Central Coast handling over 24,000 calls in 2021-2022 and undertaking 568 rescue missions that brought 1,265 boaters safely back to shore," Mr Martin said.
"We want to ensure Marine Rescue volunteers have immediate 24/7 access to their Lake Macquarie operations base to help them keep the Hunter boating community safe on the water."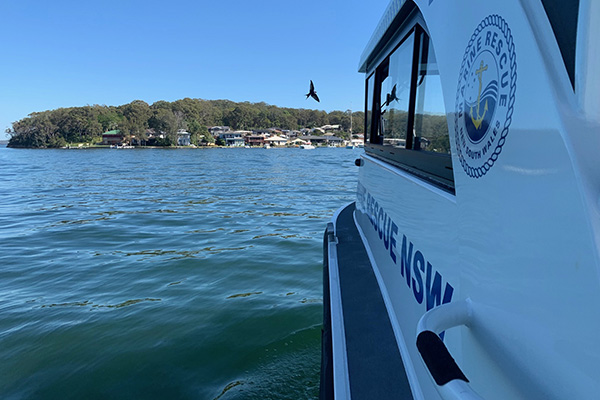 Currently the condition of the gravel and clay access road, which extends to the Marine Rescue Lake Macquarie base from Waratah Street, gets impacted during heavy rain.
Bitumen sealing of the road will ensure access to the base for volunteers and the general community is safe and reliable in all weather conditions.
Lake Macquarie Mayor Kay Fraser said the council would be appointed the Crown Land Manager of the upgraded access road and also an adjoining Crown reserve.
"This funding will allow Council to seal the road and then as Crown Land Manager ensure we can keep it in good condition into the future," Cr Fraser said.
"Council will also have ongoing management of the surrounding reserve, including the car parking, playground, picnic shelters and public barbecue facilities at Reid's Reserve, for the benefit of the community."
Marine Rescue NSW Commissioner Stacey Tannos said the road upgrade will allow volunteers to focus on their mission of saving lives on the water.
"In an emergency every minute counts, so the upgraded road will provide our members with faster and safer access to their vital rescue facility," Mr Tannos said.