Taste of history revived at Penrith's newest riverfront restaurant
An historic Police Cottage on Crown land at Emu Plains will be resurrected as a riverfront community dining venue from January with the completion of a $3.2 million upgrade.
A refurbishment of the cottage has been funded with $1.5 million stimulus from Crown Lands and a further $1.7 million from Penrith Council.
The Police Cottage was originally constructed in 1908 as a purpose-built police station and residence until the 1950s, then later served as a private residence until 2015.
Minister for Lands and Water Kevin Anderson said the Police Cottage had been sensitively refurbished to restore its façade with upgrades to services, roof and verandas, internal areas and outdoor privy.
"The restoration has preserved a gem of local history on a Crown reserve adjacent to the $24 million Regatta Park redevelopment at Emu Plains, giving it a new lease of life for generations to come," Mr Anderson said.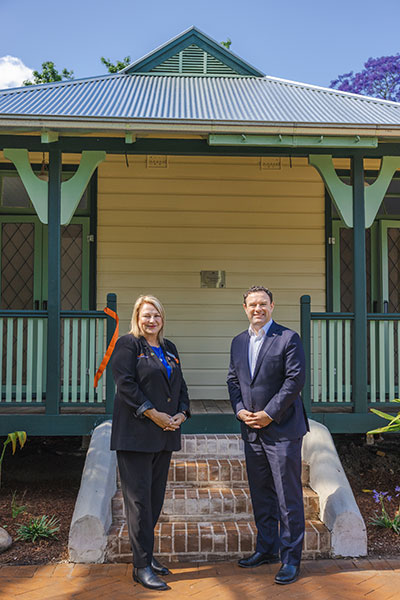 Penrith Mayor Tricia Hitchen said bringing the former Police Cottage back to life as a restaurant will celebrate and conserve the City's heritage, while ensuring the community can enjoy this historically significant site for many years to come.
"Now refurbishment and enhancements are completed inside and out, I'm thrilled to see the Police Cottage reopen to the public for the first time in over 70 years, with the new restaurant to offer a memorable dining experience alongside the beautiful Nepean River," Cr Hitchen said.
The Police Cottage offers 240 square metres of retail space with outdoor seating and great views of the river near the Yandhai Nepean Crossing, which attracts thousands of people each week.
The dining spot will blend heritage, nature and modern conveniences in a riverfront location on the Great River Walk.
Food and beverage operator 2773 Café Glenbrook will activate the new venue after being selected as the preferred operator through a tender process.