Grand plan to power Walka Water Works
Media Release | 4 October 2022
The heritage listed Walka Water Works site near Maitland would be revitalised under a $25 million plan to transform it into a Hunter and NSW tourism icon.
The NSW Government through Crown Lands, Maitland City Council and Reflections Holiday Parks are partnering on a joint funding bid for the 64-hectare Crown reserve to be submitted to the Regional Tourism Activation Fund.
"Walka Water Works is one of the state's most unique public sites serving the Hunter since 1887 as a source of water, then power and now recreation and heritage," Parliamentary Secretary for the Hunter Taylor Martin said.
"This plan aims to restore Walka Water Works to its former glory and invest in additional improvements that can make it a tourism magnet for the Hunter Valley."
Under the plan, the Department of Planning and Environment – Crown Lands and Maitland City Council will remediate, restore and upgrade the site.
Reflections Holiday Parks, which operates Crown land holiday parks, would establish caravan and camping accommodation to support tourism including for weddings and other events at the reserve.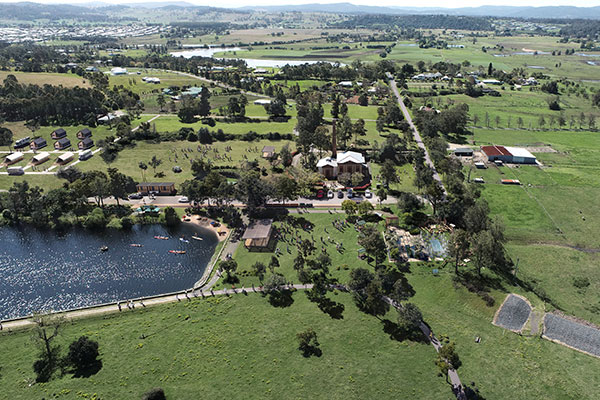 Proposed site improvements would include:
Restoring the 1885 pumphouse building and chimney back to their original condition to preserve their heritage and allow tourism and hospitality businesses to flourish, such as an interpretive centre, cafés, restaurants, craft brewery or distillery, and event functions.
Establishing overnight visitor accommodation starting with 10 eco-cabins, 12 glamping tents and 40 powered caravan sites, as well as a camp kitchen and barbecue area.
Upgrading the Eastern Lawn with landscaping and infrastructure for weddings and other events.
Redeveloping the miniature train railway station as an improved visitor experience.
Upgrading walking trails to improve accessibility and include interpretive information.
Developing a centralised amenities building, upgrading car parking to meet accessibility standards, and other infrastructure improvements.
Maitland Mayor Philip Penfold said other upgrades could later be pursued for the Power Station lawn area for picnics, events and a water play space, remediating Walka Beach, and an education centre.
"Maitland welcomes 870,000 visitors a year spending $123 million but we can unlock much more by investing in unique heritage assets like Walka Water Works to diversify tourism," Cr Penfold said.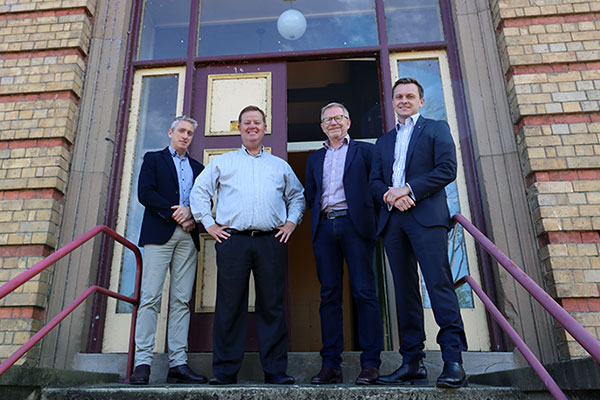 "Importantly, we want to connect Walka Water Works with other priority destinations through shared pathways, like Central Maitland with its The Levee lifestyle precinct, Maitland Regional Art Gallery and Maitland Regional Sports Complex, Maitland Gaol and historic Morpeth."
Reflections Holiday Parks CEO Nick Baker said Walka Water Works had strong potential to become one of NSW's leading destinations for nature-based tourism and special events.
"Walka Water Works has great character and Maitland could be a hero destination offering heritage, rural and natural attractions with scenic beauty, unique villages and flagship events within easy reach of Sydney, the Central Coast, Hunter and Port Stephens," Mr Baker said.
Minister for Lands and Water Kevin Anderson said it was an exciting plan for the Crown land reserve.
"This could transform Walka Water Works into a multi-dimensional recreation, accommodation, hospitality and event precinct that would boost visitor numbers, attract more major events and support local jobs and the economy while celebrating its rich history," Mr Anderson said.